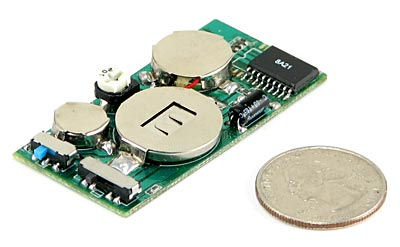 If you're into electronic gadgets, practical jokes and for some reason still don't think you're already annoying enough, getting this Annoy-A-Tron would probably put you over the top.
My boss had something in his office that would periodically emit a tiny beep and it drove him crazy for weeks trying to figure out what it was. I'm not sure what the source ended up being, but it was proof enough for me that this gadget would do the trick.
The Annoy-A-Tron runs on a small watch battery, is slightly larger than a quarter and emits a beep and two different sound levels and random intervals from 2 to 8 minutes. For $10 you can get your own and hide it in the vicinity of some deserving soul, but rest assured that if found this small device will be subject to some blunt force trauma.
Catalog Page [ThinkGeek]