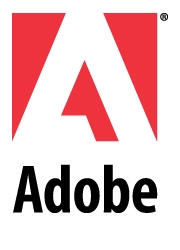 The Portable Document Format (PDF) is the ubiquitous document format used by both the public and private sector to securely exchange and preserve information. Adobe published the complete PDF specification in 1993 and has been committed to making the PDF an open standard within recent years.
In an effort to reinforce their "commitment to openness", Adobe has announced that it intends to release the full PDF 1.7 specification to AIIM for ISO standardization. AIIM will be responsible for identifying issues and will develop a draft document that will then be presented to ISO for development and approval as an International Standard.
Going back to 1995, Adobe has a long history of working within the ISO process to deliver various specialized subsets of PDF as standards for specific industries and functions. PDF for Archive and PDF for Exchange are already ISO standards, while PDF for Engineering and PDF for Universal Access are proposed standards.
"As the administrator for several specialized ISO standard subsets of PDF, AIIM is pleased to receive this proposal from Adobe," said John Mancini, President, AIIM. "Over the last several years we have seen and in many cases helped facilitate a range of ongoing market and customer focused efforts around PDF. These efforts have grown so broadly that it now makes sense for Adobe to let the full specification serve as a unifying umbrella and submit it for approval under the formal ISO standards process."
Once the PDF becomes an ISO standard, government and industry organizations worldwide will be able to influence future PDF specifications with their requirements.