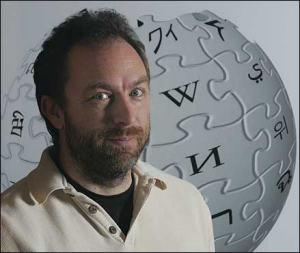 Jimmy Wales, the founder of Wikipedia, is teaming up with Amazon.com to create a new search engine that is planned to rival the likes of Google and Yahoo according to reports from the Times Online.
Wales states that his search engine would be of value and provide more accurate search results by having the power of human reviewers to rank web sites. Google uses an completely automated algorithm which rates the value of a web site by the number of links pointing to it, among a number of other things. Even though Google does a good job of producing accurate results most of the time it can still be tricked and spammers take advantage of this from time to time. Wales stated he feels it will be easier for the human reviews to quickly and more accurately evaluate good web sites from bad ones and return more accurate results.
"Google is very good at many types of search, but in many instances it produces nothing but spam and useless crap. Try searching for the term 'Tampa hotels', for example, and you will not get any useful results," said Wales.
The name for the new search engine, Wikiasaria, comes from the Hawaiian word 'wiki' meaning 'quick', and the Japanese word 'asaria' meaning 'rummaging search'. Wales feels that the current reputation of Wikipedia will help bring some instant credibility to his new search engine, but realizes that catching up to the existing search engines will not be easy.