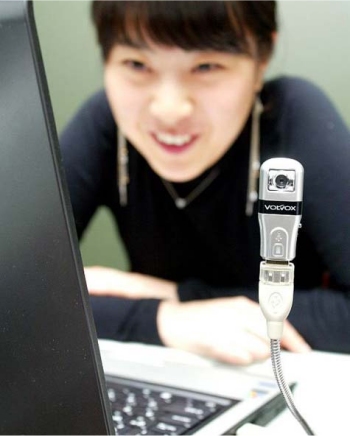 The Korean company Sydnt has added a new flash drive to their Volvox product line. The Volvox USB webcam looks and acts like a USB flash drive, and comes in capacities of 512MB, 1Gb and 2GB.
There is one added feature that makes this flash drive unique; it also acts as a webcam that is able to take 1.3 Megapixel photos at a rate of 30 frames per second. It appears to have a flexible stiff cable that works as a USB extension and a stand so you can position your webcam however you would like.
There aren't too many specs out about this camera flash drive, but it really looks like a pretty cool gadget. If it turns out to be something around $20 and I have $20 I will think about picking one up.
More photos are at Akihabara News or you can check out the Sydnt web site.