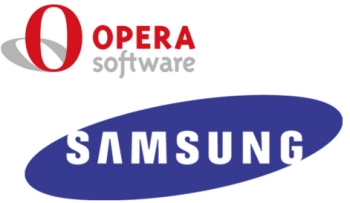 Oslo, Norway – Today Opera Software announced that they are going to partner with Samsung Electronics to offer the Opera Mobile web browser on future Samsung handsets.
Most web sites on the internet are not designed to be viewed on mobile devices with smaller screens, but the Opera Mobile web browser uses Opera's Small Screen Rendering to format the web pages so that they can be viewed better on the smaller mobile devices, even if the sites were not designed that way. Standard sized web sites have been available for viewing through any mobile web browser, but unless reformatted they are difficult to read and to navigate.
"Our strategies in working closely across the board with major handset manufacturers, operators and directly with end users have made Opera Mobile an attractive product," says Jon von Tetzchner, CEO, Opera Software. "We're proud that Opera Mobile is today's choice for Web browsing on the latest Samsung mobile handset because of its winning user experience and form factor adaptation."
Opera Software's agreement with Samsung shows that they are continuing to make smart strategic advancements to further position themselves well with a new generation of devices to browse the internet. Opera Software is already providing internet browsers for a host of mobile devices with the Opera Mini and Opera Mobile, and also provides browsers for the Nintendo DS and a browser for the Nintendo Wii Internet Channel, which will be available tomorrow.
Mobile Web Browsers, Opera, Samsung, Web Browsers