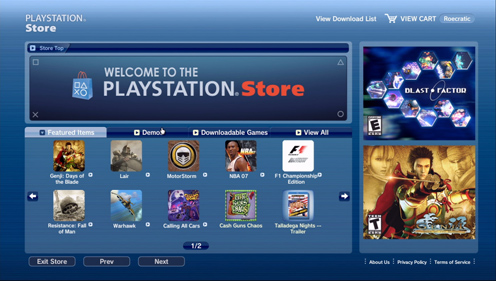 New gaming content is now available for the PSP, according to a recent press release from Sony. Leveraging the diverse content from the PlayStation brand and highly anticipated by gamers, the classics from the PlayStation catalog are sure to be a hit among PlayStation fans.
The initial lineup includes five classic PlayStation titles that represent some of the most popular franchises in the PlayStation catalog. The PlayStation titles are offered for $5.99 and can be downloaded via the PlayStation Network and played on the PSP. The PlayStation Store can be accessed through the PS3 system and played on the PSP system.
The games include:
Cool Boarders®
Crash Bandicootâ"¢
Hot Shots Golf® 2
Syphon Filter®
Tekken 2
Sony plans to release additional first and third-party PlayStation titles on an ongoing basis to the PlayStation Store. A second batch of PlayStation titles is slated for release later this month.