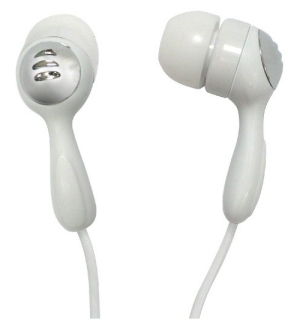 These are the ezEars SX50 earphones from iPod accessory maker ezGear. The ezEars are inexpensive and make for a great backup or even a replacement set of earphones to replace the set that came with your iPod.
The ezEars SX50s use in-ear technology with soft rubber earpieces to provide a custom fit and extra comfort. The kit includes three different pairs of earpieces in various sizes to accommodate all ear sizes. The sound drivers of the in-ear earbuds provide good clean sound for a great listening experience.
The exEars also function well as earplugs to cancel out outside noise. The ezEars ship in black or white and are a great value at $29.98.
ezEars SX50 [exGear]