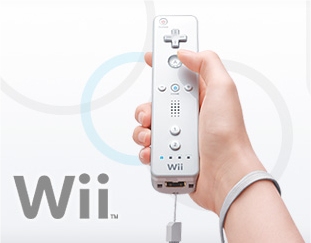 The Nintendo Wii game console has finally hit the UK early Friday morning, and like the previous releases in the US and in Japan, it was met by crowds of enthusiastic fans.
Die hard Nintendo fans waited outside of the Oxford Street branch of HMV in London for as long as two days, weathering rain storms and even a tornado. HMV is one of the few stores offering the new game console that did not have all of them already pre-ordered.
The launch of the Nintendo Wii is done in direct competition with the Sony's PS3, although the target consumer may be slightly different. The Wii is a lower priced system and is not as powerful as the PS3, but it has some features that appeal to a wider range of gamers.
The Wii debuts with what some call a revolutionary type of controller that can sense the hand motions of the user to simulate actions in the game. Some popular uses have been for Wii Sports where the controller can be used to simulate a tennis racket or sense the motions of a persons arm when bowling.
Reports have recent come in from some possibly over-excited Wii owners who lost their grip of the new controls during game play causing damage to their television or each other. Also some weak safety straps for the wand-like controller have come loose and may be improved in newer console releases.
Nintendo did not release how many units it had at the initial release or how many it will have available for consumers in the UK before Christmas, but they did state that they sold over 600,000 in the first 8 days of the US release. The product manager for Wii in the UK also stated that most of the units available to them were already pre-ordered.