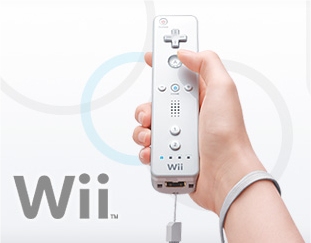 Japan – In an uncommon fashion the Nintendo Wii was released to consumers in Japan this Saturday after it's release to the US two weeks ago. Nintendo stated that the earlier release to the US was to capture more of the holiday shopping season, and speculations are that the timing was to also rival the PS3 release which was only days prior. Previous Nintendo releases have usually been done in their home country of Japan first, and then to the US.
Nintendo has 400,000 units available for sale in Japan and has already sold over 600,000 in the US. The price for the game console to consumers in Japan is about $216 USD, or 25,000 yen which is about half the price of the PS3, and about four times the number of consoles were available at the launch date.
According to reports, thousands of customers braved the cold weather to stand in line for as long as 9 hours to be one of the first in Japan to buy and Nintendo Wii game console, and in good fortune for Nintendo the console was met with the same great enthusiasm that it had with it's US release.
The new Wii game console touts a revolutionary new controller that can sense movements to allow the players to mimic motions in the games to create more of a realistic participant experience, such as swinging a racket or casting a fishing rod. Nintendo seems to be capturing a wider range of players with the new controllers, associated games and lower price, as apposed to the traditional hard-core gamers targeted with most higher-end gaming consoles.
Nintendo hopes to sell four million Wii game consoles by the end of 2006, and based on this release they are off to a good start. Sony is aiming to ship about 2 million units by year end, but was plagued with production problems that limited the available units and caused release delays. The next stop for the Wii is Europe for it's release on December 8th, 2006.
At the time of this article, nexgenwars.com is showing stats that the Nintendo has sold over 1 million Wii game consoles so far, leading PS3 who has sold around 350 thousand, and trailing Xbox 360 by over 7 million. Stats also show that over 50% of the voters think that the Nintendo Wii will outsell the other two contenders in numbers of consoles overall.