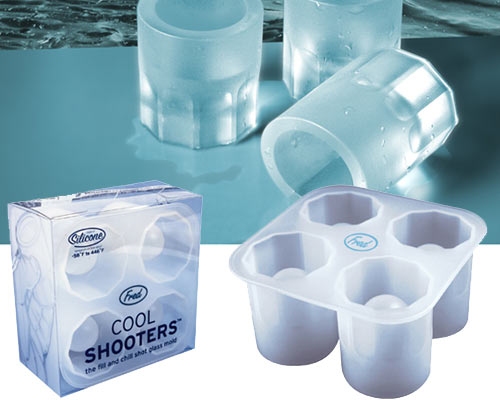 This Cool Shooters mold gadget lets you make your own shot glasses out of ice providing you with a some new cool applications, but sipping warm shots or letting them sit for a while are not options.
Some drinks have you drop your shot glass into a larger drink, and in this case the glass just ends up cooling off the drink and melting away. Also you could add different flavors into the ice so that it will mix with whatever shot you put in it. If nothing else this is a cool novelty to have at any party, and allows you to pre-make as many shot glasses as you need.
If you're having a part and don't have time to get this mold since they seem to be out of stock everywhere, here are some instructions to make your own ice shot glasses.
Catalog Page [Perpetual Kid]