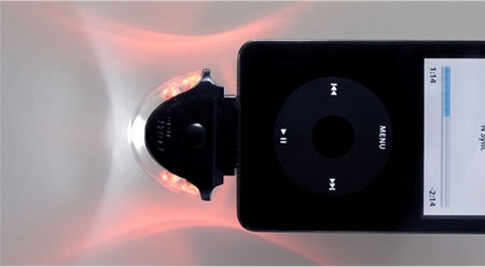 Adding to the ever-growing list of iPod accessories available today, a Japanese company called Trinity has released this Lumi Flasher for the iPod. The LED light accessory plugs into the iPod docking port and has one white and four red LED lights.
According to NewLaunches, the Lumi Flasher has six different modes that the lights can flash in, including random, sequence and flashing based on the music playing. There is also a mode to simply use it as a flash light.
We're not entirely sure of the purpose other than to obviously draw some additional attention to the music player, but I'm sure there are those who may find their iPod just not exciting enough as it is and would like to add a little flash, literally.
The Lumi Flasher is currently only available only in Japan for 2580 Yen (just under $22 USD).