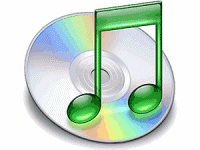 After some misinterpreted data on falling iTunes sales earlier this month, recent reports from CNN.com are saying that this iTunes sales continue to do quite the opposite.
According to reports, over the holiday season the iTunes store was receiving so much traffic that users were experiencing delays and at times where even unable to download music from the iTunes website. According to Hitwise, iTunes had received four times the amount of traffic during Christmas than it did at the same time the previous year.
"What you're seeing is the tremendous success of the iPod," said Michael Gartenberg, vice president and research director with JupiterResearch. "No doubt it was a very, very popular gift, and no matter how well you plan on the server side of the equation, there are always times when you get caught short."
Although many people had reported having trouble accessing the site and download times as long as 20 minutes per song, experts are still viewing it as a positive sign, stating that it is doubtful that consumers would return their iPod products due to the problems on the iTunes website. It could in fact be interpreted as a higher number of iPod sales occurred over the Christmas holiday than anticipated.
The Apple iTunes site appears to be back to normal response times now a few days after the initial problems became apparent, and Apple has not said exactly why consumers experienced the delays, or just how wide spread the delays actually were.