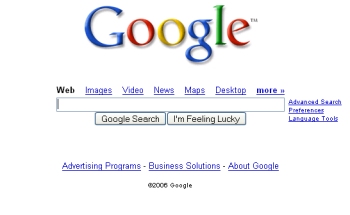 Google has recently added another service to the Google Apps For Your Domain offering, by giving users the ability to search and register domain names.
They allow you to register just about any domain name with .com, .org, .net, .biz, and .info extensions only, but the same rules apply for registering domains as they did for adding existing domains, such as you cannot register any name with the word 'Google' in it.
Google partnered with two existing registration companies (GoDaddy and eNom) to be able to provide this service. This is a nice added convenience to the Google Apps suite since prior to this addition, administrators creating a site with Google were required to register their domains somewhere else. Registering domains with Google in which you are going to use with Google Apps saves a lot of time and trouble for the annual $10 fee that they charge, and they automatically configure your MX and CNAME records for you to avoid any confusion.
Google Apps for Your Domain is a suite of products that Google offers hosting, software and hardware for and has applications such as Gmail, Google Talk and a Calendar as well as a Page Creator. Administrators can brand these themselves and take advantage of the tools with little effort.
Press Release [Google]