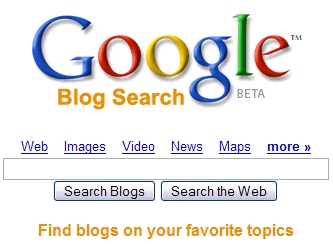 According to Internet traffic-monitoring firm Hitwise, the number of visits to Google Blog Search has surpassed visits to Technorati for the week ending 12/23/06.
Google Blog Search was introduced in September 2005 and experienced some trouble finding an audience. However, October marked a significant increase in Google Blog Search traffic when Google placed a link to Blog Search on the Google News home page. This action resulted in a 168% surge in market share for Google Blog Search over a two week period and positioned the Search tool as a serious threat to Technorati. Since then, approximately 60% of Google Blog Search's traffic has been coming directly from Google News, compared to less than 1% before the change.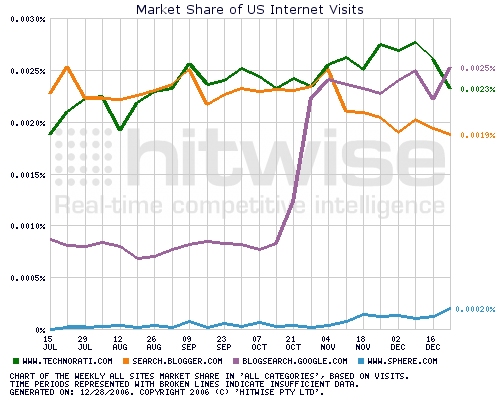 Hitwise also identified another interesting fact regarding Google Blog Search visitors. The Demographic data show that 34% of visitors to Google Blog Search were in the tech-savvy 18-24 year old age group, compared to only 10% for Technorati. Historically, Technorati has done well with the over 45 crowd.
Google has the power to market its growing catalog of products through its main website and SERP. This sharp increase in Blog Search traffic is a testament to the power that Google wields – just by turning on a link.
Source [Hitwise]