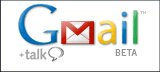 It started as a post in the Gmail help group. Users were seeing their email and contacts being deleted before their eyes. Posts then trickled in that the users affected were using Firefox 2.0.
From the available evidence it appears that possibly a security hole in Firefox 2.0 allowed some malicious users to delete emails in a user's account. One user claimed they received a message in their inbox stating, "This is not a mistake. All your emails and contacts have been deleted
on purpose. This was a malicious attack and not an error. Have a nice
day. =)"
It appears that Google may be moving towards a resolution with this issue. However it brings up a good topic of conversation. Is your online email data safe? Many users in the forum are discussing using desktop software to backup their accounts.
So far Google has not posted a resolution or any follow up response to indicate the status of the problem. SlipperyBrick will keep you up to date on any breaks in the story.
This issue really hits home as some of us at SlipperyBrick use Gmail for our primary email client.