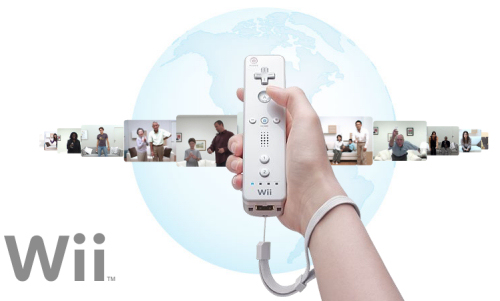 Today Nintendo announced that a free trial version of the Opera web browser will be available for the Nintendo Wii game console on Friday, December 22nd.
If you have a high speed internet connection, you can download the Opera web browser to activate the Internet Channel on your Wii game console and start surfing the internet on your TV through your Wii. This trial download will be available until the end of March when the final version of the Opera web browser for the Wii will be available for download. The final version will also be a free download, but only until June. After June the Opera web browser will cost 500 Wii points to download, so you'll want to be sure to get it before then.
The Wii motion sensing controller can be used to navigate the browser using motions and pointing, and an on screen keyboard will even let you type using the wireless remote.
"In addition to providing innovative and exciting new ways to play, Wii also offers further services and entertainment for all the family. This newest Wii Menu Channel is just the latest example of how we are doing this" says Nintendo of Europe Marketing Director, Laurent Fischer. "Wii is the perfect console for everyone to enjoy and this is being reflected in the phenomenal sales across Europe. "
In addition to the Internet Channel being available Friday, the Forecast Channel is available to Wii owners today, and allows them to check the weather anywhere in the world using an on-screen interactive globe. The Forecast channel is free of charge, but it also requires a high speed internet connection.
This is another smart move for Opera who already offers a browser for the Nintendo DS, Opera Mini for mobile phones and Opera Mobile for PDA's. Offering the browser in the Wii game console will undoubtedly bring even greater exposure.
After Friday's release, the number of channels available on the Wii will be up to six. The original four being the Disc Channel, Photo Channel, Mii Channel and Wii Shop Channel.
Press Release [Nintendo]
game consoles, Nintendo, Opera, Web Browsers, Wii