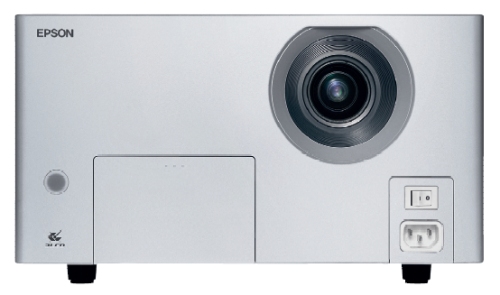 The Epson MovieMate 30s is a portable projector, CD/DVD player, and speakers all in one unit. You can take the MovieMate with you anywhere to enjoy a widescreen performance – in your living room or your backyard. The MovieMate is perfect for sporting events, watching home movies, or video games.
The MovieMate can project directly on any white wall to create an 80-inch to 12-foot image. You can project an 80″ widescreen image from 6'6″ away and a 12′ image from 12′ away (16:9). Featuring offset lens shift functionality, you can align the image even if the unit is not aligned with the screen or wall.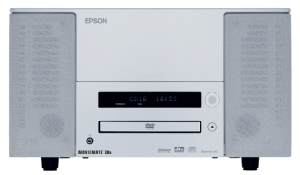 The MovieMate also includes an integrated Progressive Scan DVD/CD player that reads multiple formats, two built-in 10W speakers, and remote control. It works with satellite and cable TV receivers, video gaming devices, DVRs, VCRs, MP3 players, camcorders, digital cameras, and even a PC for big-screen presentations.
Optional accessories include an external subwoofer, wireless audio connection set, a rolling carrying case, and an 80-inch travel screen.
MovieMate 30s [Epson]