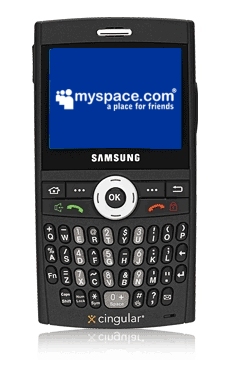 Cingular Wireless and MySpace.com have announced a partnership which offers enhanced MySpace functionality exclusively to all Cingular customers via their mobile phones.
The partnership gives customers of the nation's largest wireless carrier access to the world's leading lifestyle portal. MySpace Mobile will give consumers the ability to edit MySpace profiles, view and add friends and groups, upload photos, post comments and blog entries, send and receive MySpace messages all from their mobile phone.
This announcement further solidifies the vision of the two organizations to offer mobile users rich and meaningful mobile experiences anywhere. Earlier this year the two companies created the MySpace Mobile Music studio, designed to empower MySpace's unsigned bands and artists to cut ringtones of their original music for fans for purchase and download.
The cost of MySpace mobile is $2.99 per month plus standard data usage charges.