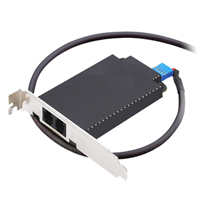 ASUSTeK Computer Inc. has announced that the ASUS TeleSky telecom adapter will now be available with the M2N/TeleSky and the P5B/TeleSky motherboards.
The TeleSky adaptor transforms your ordinary house phone into a multi-functional Skype phone. The adaptor allows you to make both traditional PSTN and Skype VoIP calls using your existing home phone.
As illustrated in the following diagram, the system works by having one jack connected to the house phone and the other linked to the ground telephone line. The TeleSky adapter then switches the house phone connection between PSTN and VoIP networks as necessary. Consumers will be able to use the house phone to perform Skype functions such as SkypeIn, SkypeOut, Skype Conference, call waiting, speed-dial, and 3-way telephoning.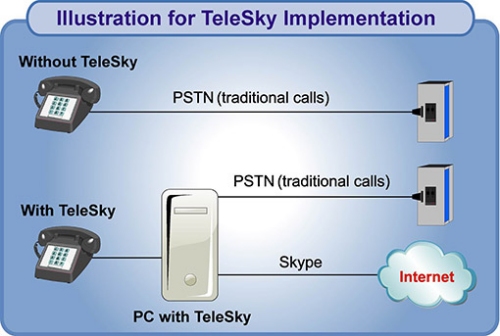 The motherboards will be available from ASUS for both AMD (M2N/TeleSky) and Intel (P5B/TeleSky) platforms.