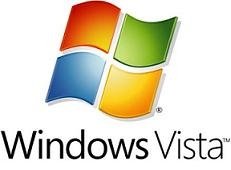 Keeping on track with earlier Vista release information, Microsoft has said that it's enterprise version of the new Vista operating system will be available on November 30th to business customers along with Office 2007 and MS Exchange Server 2007. Vista is not expected to be available to the general public until early next year, but PC manufacturers should start seeing the copies of the new OS within a couple weeks to be able to start shipping to their business customers. The global launch event is scheduled to be held in New York with a number of smaller launches following in January and February in 15 different US cities.
Various reports have come out recently such as one from M&C Tech Munich stating that "Microsoft has offered to equip PC's bought now with the new operating system called Vista under special conditions." I'm interpreting this to mean that the PC's do not have the new Vista OS, but are offered with the upgrade ability when Vista is released.
Also, a report from ITWire in Australia is asking if Windows Vista has secretly gone to an RTM status earlier than expected. The ITWire author reports speculation that Office 2007 was already RTM on the 3rd of November with Vista going to RTM over this weekend.
The Vista operating system will be the first Windows updated OS since 2001 due to a number of delays in getting the OS codenamed 'Longhorn' into production.