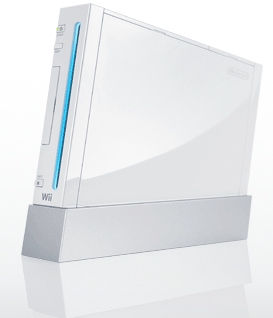 With only 17 days remaining until the worldwide launch of the Wii, Nintendo is planning midnight launch parties at selected locations from New York to Los Angeles to celebrate the momentous occasion.
Nintendo's revolutionary new Wii video game console goes on sale at the stroke of midnight the morning of Sunday, Nov. 19 and fans of the console franchise will need to get in line fast, as demand is sure to be high for the holiday season.
Midnight launch events will begin at Toys "R" Us Times Square in Manhattan and GameStop at Universal CityWalk in Los Angeles. The Nintendo-sponsored events will feature live music and entertainment, fun, games, special guests from Nintendo. Many other retailers are expected to hold their own midnight launch events.
"Toys "R" Us Times Square will be the first store in the United States where customers can both experience, and purchase Wii, Nintendo's new revolution in gaming," says Ron Boire, President, Toys "R" Us, U.S. "As a family oriented store, we are thrilled with the potential of the Wii system to bring parents and kids closer together. There is no better place to launch this truly innovative gaming console than The World's Greatest Toy Store."
Wii launches Nov. 19 in the Americas at an MSRP of $249.99.