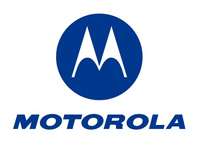 Motorola has introduced a new hands-free system for automobiles that is designed to offer easy access to digital music and phone calls directly through the sound system in your car.
The Motorola Automotive Music & Hands-free System T605 allows users to use their Bluetooth-enabled Motorola phones or digital music players to stream audio wirelessly through the car's speakers and take phone calls without moving your hands from the wheel. The T605 will pause your tunes when it detects that a call is coming in and resume the music when the call ends. The digital signal processing technology also detects increases in background noise and increases the volume as background noise increases. The T605 also features a jack for MP3 players that aren't equipped with Bluetooth.
The new hands-free system is sure to make it easier for everyone who needs to apply cosmetics, scold kids, smoke cigarettes, or otherwise remain completely unfocused on driving. The Motorola Bluetooth Automotive Music & Hands-free System T605 is expected to be available in the first half of 2007.
T605 Music & Hands-free System [Motorola]
Automotive, Bluetooth, music, T605