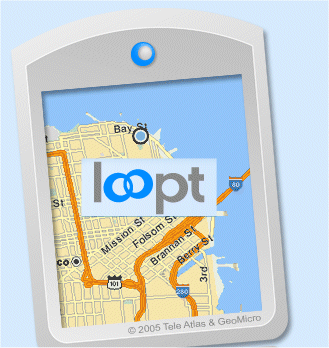 loopt is a new mobile service that allows you to see where your friends are located and also broadcast your current location to a select group of friends. The loopt service will allow you to remain connected to all the places and events around you.
Your location can be updated manually or automatically. A manual update requires you to set your location to an address or the last location you were at using the website. Automatic updates utilize the GPS in your phone to locate your phone every twenty minutes.
It might seem a bit scary to broadcast your current location to everyone, but the loopt service has your privacy in mind. loopt operates on a closed network basis, which means that only friends can share their locations with each other. Even if you are friends with someone, you choose who you want to share your location with. You can hide your location at any time from the web or your mobile phone.
GPS-based services are becoming more popular as Helio recently launched a similar service called the Buddy Beacon which allows consumers to use their Drift handset to share their location.
The loopt service is slated to launch for Boost Mobile subscribers on November 20th.