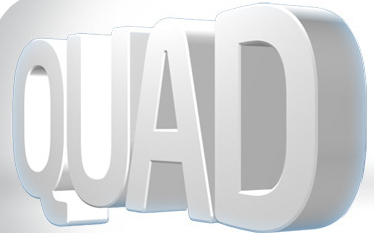 Intel has made significant jumps over the past year, and on Tuesday they have officially launched their Quad Core Chips which Intel says are more energy efficient, have better utilization and are more reliable and then previous generations of Intel processors as well as the competition. This chip offers the equivalent processing strength of four separate processors in one chip. This is the second major release this year after Intel announced the Core 2 Duo in August and now the Quad Core, doubling the offered processing power twice in a year.
"In one year, we've achieved a four-fold increase in performance. That is stunning," Pat Gelsinger, head of Intel's Digital Enterprise group, told the Financial Times.
The Xeon 5300 and the Core 2 Extreme are the first two chips being released with the Quad processing power and are intended for use with servers or high-end machines for things such as gaming or advanced graphic processing. Intel has plans to release the Quad Core chips for general desktop use later next year. After that Intel has plans to move forward in two basic fronts. One is to continue to create smaller circuit widths on existing chips to provide cheaper and even more efficient processing. They have already gone to down to widths as small as 65 nanometers 45 nanometers widths next year. The second major front will be to basically offer a new chip architecture every two years going forward based on this new technology. The two initial chips' processors will be offering processing speeds from 1.60GHz to 2.66GHz.
This release creates some serious competition for rivaling chip maker Advanced Micro Devices Inc. (AMD), in which Intel moved up production this year to be able to launch earlier than the expected 2007 date to get a jump on its competition. AMD plans to launch a quad core chip in mid-2007 with its Opteron product line.
The Intel Quad Core chips are expected to cost from about $450 to about $1,200.
Source [Intel]
Press Release [Intel]