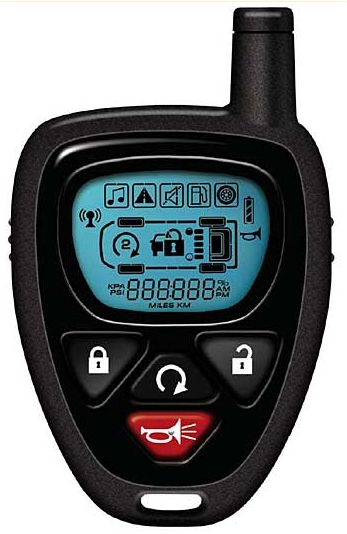 GM has released plans to introduce a upgrade to the common key fob for their higher end SUV style vehicles such as the Cadillac Escalade. The new key fob will be the first to offer two way communication between the device and the vehicle, as well as offering a liquid crystal display.
The remote gadget will be able to lock and unlock the doors and set of a panic alarm as most key fobs would, but the difference lies in what it gets back from the vehicle. The key fob will be able to display that status of the vehicles door locks, tire pressure, odometer reading, fuel level, radio settings and more, according to an article in USA Today.
Vehicle makers have been adding more features to the remote access of vehicles, such as unlocking doors when you get close, associating seat and mirror settings, and remote starting. The return communication from the vehicle to the key fob is the real kicker that makes this so cool.
Something else that is cool about this is the price. GM says it is offering it as a $150 upgrade, and I don't think you can get floor mat upgrades for an Escalade for $150. They also state that a broken or lost key fob will be less than $100 to replace, which in my mind makes this option a no-brainer.