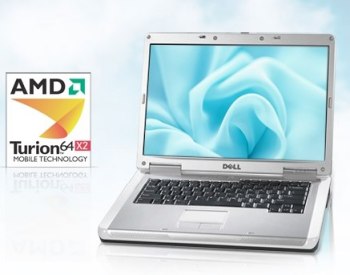 Dell has recently released notebooks with AMD processors in them instead of the Intel chips which ends the exclusive long-standing relationship Dell had with Intel. This exclusivity ended recently when AMD Processors were added to Dell servers, providing these computers with AMD processors.
Dells website currently features an Inspiron 1501 notebook which comes with a range of AMD processors, including the AMD Sempron, AMD Turion 64 and the AMD Turion 64 X2 series. At a price tag of not much over $500, this makes for a more affordable notebook for gift buyers in the coming holiday season.
This was somewhat of a quiet release for Dell, as we just noticed the AMD ad on the web site, with no big press release, parade or anything.
Check it out [Dell]