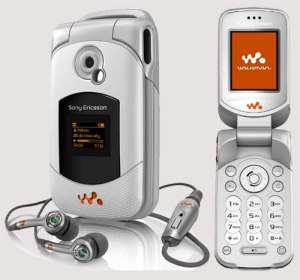 Cingular is planning on rolling out a music service on its line of cell phones that support playing music. Cingular is teaming up with the already established music services of Napster, Yahoo Music and eMusic to provide a larger selection than similar services by competing phone companies, at hopefully a cheaper price.
In the last few years mobile phone service providers have been working feverishly to try to offset the lowering price for talking minutes by offering more and more additional services for fees, such as ring tones, wallpaper, themes, games and of course music. How well any of these additional services are really might be debatable, but the ability to download music and play it on mobile devices has no doubt been a hit, and Cingular is joining in.
The service provided by Napster is really a pretty cool deal. It allows downloading music much like you would download a ringtone on your Cingular mobile phone, but there is an extra feature called Music ID. Music ID allows you to try to find a song that you hear, but might not even know the name of. By holding your phone near the sound of the song you like, the Napster service will attempt to identify it and allow you to download it if it is available.
Having mobile devices that serve multiple purposes is definitely the trend, and a gadget that is a music player alone could quite possibly be a dying bread in the near future. This could also contribute to the rumors of Apple coming out with an iPhone to try to take advantage of this trend. Either way, this seems to be catching on and Cingular is making a strong effort in meeting the demand.
Source [WSJ]