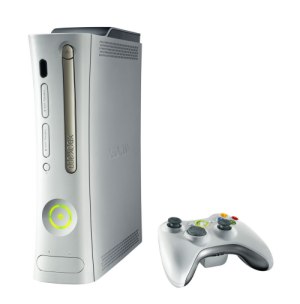 Starting today Xbox 360 owners with Xbox Live Silver or Xbox Live Gold will be able to download a free system update for their Xbox game console that will provide more than 85 new features. Xbox states that if you are not currently signed up for Xbox Live you can sign up free and get the update through your console and a broadband connection. No hard drive or disc drive is necessary. This is the sixth update that has available for the Xbox Live service.
One of the biggest features in the new upgrade is the move up to 1080p resolution to improve the resolution of both games and HD movies. Along with the HD upgrade, they have also added the ability to stream WMV files from a Windows PC to the Xbox to view from the game console.
Other significant features include some enhancements to Xbox Live Arcade to improve getting, finding and sharing information on Live Arcade games. When new games are released they will be automatically downloaded to your console and be almost instantly available for trial play. You can send the game to a friend, compare you scores on games with multiple friends and use new tools to sort and find games easier. These are a few of the enhancements, but there is a long list of Xbox updates with different topics including the DVD player, Video Player, Localization, Memory and others.
There is also some support for amateur game designers coming later this year to allow them to test and play games they create using XNA Game Studio Express right on the Xbox 360.
This all is good timing for Xbox in order to keep in the running of the console war with Sony PS3 who is planning on launching in the middle of November and Nintendo Wii coming out shortly after that. Apparently the price is one of the things that will not be changing for Xbox, which will be around $300 USD for a basic model and $400 USD for the high-end version, which is still cheaper than planned pricing for PS3 at around $500 and $600 for their two versions.
NewsFlash [Xbox.com]