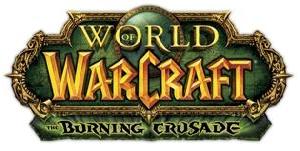 Today is a sad day for countless World of Warcraft players as Blizzard Entertainment announced that it will be pushing back the release date for The Burning Crusade, the eagerly anticipated expansion to the epic MMORPG. The Burning Crusade will be pushed back to January 2007 to give Blizzard additional time to further refine the new content that will ship with the game.
"We appreciate the enthusiasm surrounding World of Warcraft: The Burning Crusade, and we're excited about putting the finishing touches on all of the new content," said Mike Morhaime, president and cofounder of Blizzard Entertainment. "We feel confident that the extra time spent polishing the game will result in the high-quality experience that our players expect and deserve."
World of Warcraft: The Burning Crusade is the first expansion to be released for the popular MMORPG. The expansion will offer players two new races, a new profession, a new area, and an increased level cap of 70.
I find myself devastated to hear the news that Burning Crusade will postponed. Now what am I going to do over the holidays? Get a life I suppose.