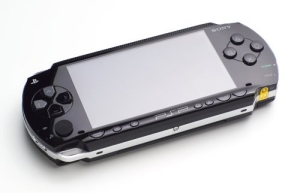 Sony announced the availability of Media Manager for its PSP gaming system. The new software for PC facilitates the transfer of multimedia content to a PSP system.
This new release builds on the initial version of the software released last November. This is great news for the millions of PSP owners who use their systems for more than just gaming. The updated software enables you to easily and quickly load your videos, music, photos and more onto your Memory Stick Duo.
Updated Media Manager Features
Expanded options for converting video, music, and photos
Subscribe to podcasts, video blogs, and PSP formatted magazines. View the built-in directory of popular RSS feeds.
Transfer home movies on DVD or video from DVD camcorders with support for Windows Media Center.
Transfer documents, including Excel, Word, HTML, .txt, saved games, and Internet browser bookmarks from PCs, onto the PSP system.
Move saved games between Memory Stick Duo media
Digital playback of photos (including .bmp, .gif, .jpg, .png, .tif and others) and thumbnail preview.
Media Manager is available now via download for $16.99. A shrink-wrapped version of the software, that includes a 6-foot USB cable, is available for $24.99.
[Advertisement]:
Get barcode software and barcode label printers to print barcodes. Good barcode scanners such as Intermec barcode scanners.