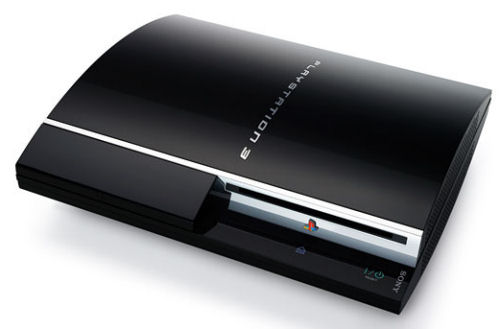 Sony Corp. has recently stated that it may not be reaching it's shipment target for this year with the PlayStation 3 game console due to a crossover parts shortage with the Blu-ray high-definition disc drive. Sony's plans are to ship two million PS3 players before the end of this year in the U.S. and Japan, and six million worldwide in Q1 of next year.
"The honest answer is it's more of a target'" for PlayStation 3 shipments, Jack Tretton, co-chairman of Sony Computer Entertainment America, said yesterday in an interview. "Clearly we've had production issues."
A smaller number of shipped PS3 consoles would give Microsoft XBox and Nintendo Wii a jump on already competitive console market when they have their consoles go out next month in time for the holiday buying season.
The PS3 is still planning on hitting stores Nov. 17, and with it will come 22 new game titles. Among the titles are "Madden NFL '07″ and the popular skateboarding favorite "Tony Hawk's Project 8.", which is debuting soon. Sony said its first-party titles will run about $60. Sony also has released information about a new wireless controller, which will cost about $50 USD and will have a 20 meter range and 30 hrs of battery life.
Along with the new games and a talk of a free online gaming offer, Sony has said the first half-million North American gamers who purchase the low-end version of the PS3 can also receive a copy of Talladega Nights: The Ballad of Ricky Bobby, according to the Times, which ups deal a little bit for those on the fence of what gaming console to go with.
PS3 [Playstation.com]