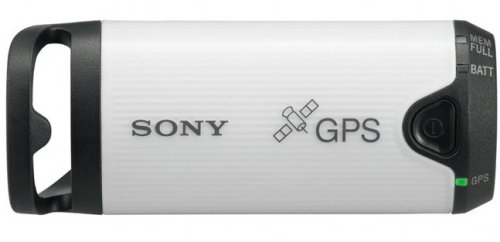 This particularly cool GPS gadget system from Sony will help you keep track not only of the time that your photos were taken, but where they were taken at.
The Sony GPS-CS1 calculates and records latitude and longitude data every 15 seconds for up to 14 hours with the high end batteries. You take the GPS device with you when you are out shooting pictures and have it running the whole time. When you are complete the GPS device matches it's time with the time stamp of your digital photos and applies locations where they were taken based on the closest matching times. If you use the supplied Motion Browser software, the position points can be uploaded to a map to allow you to organize your photos geographically.
The GPS device is only 55 grams, has a capacity of 31MB and connects using USB 2.0. The software is compatible with Windows 2000 Pro, Windows ME, XP Home and XP Pro. Compatible camera's include the following: Cyber-shot DSC-S500, S600, S45, W30, W50, W70, W100, H2, H5, T30 and Sony α (alpha) DSLR-A100.
Photo Tracker [SonyStyle]