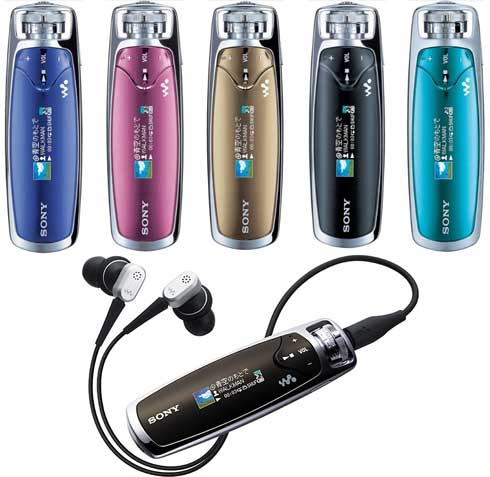 The noise canceling feature is what is being boasted by Sony's new NW-700 series Walkman's, but there is more in this new offering than just that.
First things first, the new MP3 player Walkman has a tiny specialized microphone in the ear bud that it uses to pick up external noise and apply noise canceling sound. This is great when in a plane, car or in a busy place so you can better hear just want you want to hear. Noise canceling headphones are great, and ear bud styles make it even better.
The NW-700 Walkman Noise Canceling headphones come in an array of colors including black, brown, a couple shades of blue and pink, and you can get it with capacities of either 1G or 2G.
One really neat feature on the new Walkman's aside from the noise canceling feature is the Electroluminescence display. This is a lighted display that shows along the side of the MP3 player, but it looks like it is coming right out of the casing. It doesn't appear to be in a small LCD screen like most players, and this gives it a real sleek look.
Some other points of interest with the Walkman is the built in FM Tuner to pick up your radio stations. Direct encoding allows you to rip CD's direct to the MP3 player, but you need an optional cradle that is not sold with the NW 700 Walkman's. The controller is a mechanical JOG Shuttle dial that makes navigating your music easy, even for big fingers.
And on more thing – battery life. This little MP3 player has a 50 hour playback time on a full charge, and when you have a dead battery, a 3 minute charge equates to 3 hours of listening. You have to like that.
NW-S700 Series [SonyStyle]