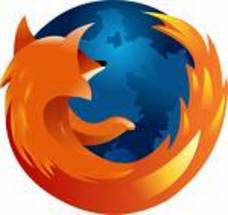 Not long after the release of the new MS IE, this week Mozilla released Firefox 2.0, which is the next major version of its Web browser with increased security enhancements and a number of new features having the intentions of making Web browsing a little bit more fun and a lot more intuitive. If you have been a frequent user of Firefox, the changes on the surface may not be too astonoshing, but there are some that are worth mentioning.
One of the key features included in the Firefox 2.0 web browser is Tabbed browsing, which is a component that Mozilla originally created and is now available on IE7 which allows a user to quickly switch between multiple differnt Web sites within the same program window intead of having multiple instances of the browser open. The red 'X' to close each web site tab used to be at the far right of the window, and now it works the same as IE7 does by placing the close 'X' on each tab in the Firefox 2.0 browser.
Firefox 2.0 has also included a new feature to recover from unexpected browser crashes. If the computer crashes for some reason and has to close the browser or reboot the computer, Firefox 2.0 stores that data from the last session. The next time you bring up the Firefox 2.0 browser, it will ask if you want to restore the session and bring up all the tabbed website windows that you had opened before the crash. In some cases it will even restore text that you were typing into a web site but had not yet submitted, which can be extremely helpfull for posting blog comments or posts like I am doing right now.
Firefox 2.0 includes a cool new feature that can alert users if they have come across a suspected phishing Web site, and Mozilla also fixed more than 1k of stability and functionality bugs in the Firefox browser, although there is no documentation of these updates in the distributed browser.
One, if not the favorite feature of mine with the Mozilla Firefox browser as been the Firefox Extensions. 3rd party developers have made all kinds of extensions for many different uses, and many of them I find usefull. The only downside is that some of them are not very concious of memory consumption, and once installed the Firefox browser can start eating up a lot of memory. In Firefox 2.0 and going forward they are working with helping developers create add on Extensions that are not memory hogs, and possibly will even give an idea to users of the amount of memory that will be consumed before you install the Extension. Another really nice feature of these Firefox Extensions is the lack of need for a reboot when installing. Usually you have to restart the Firefox browser, but not actually reboot your computer after installation.
Reports also say that Mozilla is thinking of ways in future versions of Firefox to automatically check for the latest versions and security updates of plug-ins such as Flash, Adobe, or Java as this was rumored for the Firefox 2.0 release, however this feature is not included in this version.
Get Firefox 2.0 [Mozilla.com]
Browsers, Firefox, Firefox 2.0, Mozilla