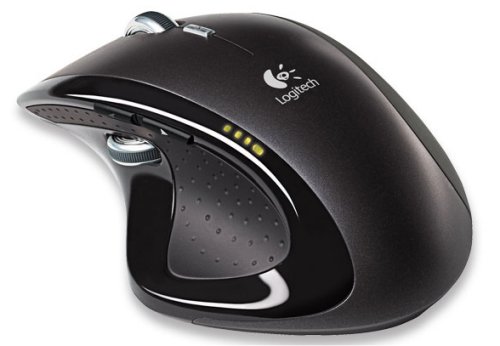 Logitech has a high-speed mouse on the market with the MX Revolution with advanced controls to make mouse functions easier to use.
The key feature of this MX revolution mouse is the MicroGear Precision Scroll Wheel, which lets you scroll through long documents very quickly, or you can switch to a more common precise click-to-click scrolling mode for navigating things at a normal speed. You can switch between the two modes by simply moving the Quick-Flip thumb wheel. You can also quickly search the Web by highlighting a word or phrase and pressing the convenient "search" button. In the "Free-spin" mode, there is very little friction at all on the wheel, which allows you to give it a push and it will continue to spin, and scroll, for up to 7 seconds before it slows to a stop on it's own.
The Logitech MX revolution mouse comes with a recharging station to recharge your batteries, a software installation CD, a 3 year warranty and is compatible with Windows XP and up, and Mac OSX.
Mouse Product Page [Logitech]