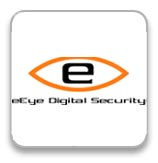 eEye Digital Security has announced the release of it's Blink Personal software product, which is a free version of its existing Blink endpoint security solution. This product is for use on Windows based PC's and is free for non-commercial use only. This creates some competition for similar PC security products from companies like Norton and the free version of ZoneAlarm.
What contributes to making the Blink Personal product unique, aside from being free for non-commercial use, is that in a single product it offers a combination of multiple layers of technology that protect against identity theft, worms, trojan horses and other hacker attack methods.
The free eEye Blink Personal product solution contains the following technologies:
A Protocol-based Intrusion Prevention System which stops both known and unknown attacks from reaching your OS.
Application Protection that prevents buffer overflow attacks.
A System Firewall to protect inbound and outbound access by port.
An Application Firewall to marshal which protocols can talk to which applications.
Anti-Phishing Protection to warn of fraudulent links and URL's.
The Retina Local Agent for periodic assessment of all local system vulnerabilities and solutions on how to remediate.
System Control that controls which applications can execute on the OS and whether removable storage devices can be used.
Neighborhood Watch Program where users can send anonymous attack data to eEye's Research Team creating a wide sensor net for new attacks and zero-day events.
Source [Computer Business Review]