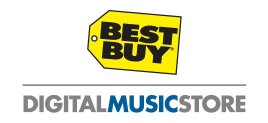 Best Buy announced today the release of its Best Buy Digital Music Store. This new service will give music lovers yet another option in the increasingly competitive digital music domain.
The new digital music service is powered by the RealNetworks Rhapsody 4.0 music service, and features both a permanent download store and a subscription download service.
This announcement is great for consumers who will now have even more options for purchasing digital music. Best Buy has a long road ahead of them with competitors like the iTunes Music Store dominating with over 80% market share and the recent launch of the Microsoft Zune Marketplace.
Best Buy, digital music, music downloads, music store