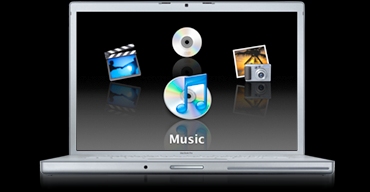 If you are one of the many that have suffered from the random, unexpected shutdown problem that has been plaguing the Apple MacBooks as of late, you'll be happy to hear that Apple has released a fix to the problem, and the fix can be done in lieu of bringing your MacBook in for service.
For about 4 months this issue has been cropping up in many places, and so much so that http://www.macbookrandomshutdown.com was created and has gained quite a bit of popularity due to the common issue with over 1500 reports listed with over 150 pages of user comments on the complaint site, and is an unfortunate hit to the new Apple notebooks with Intel Processors.
No reports have been issued as to the results of how well the update is working. Some users have said that the problem is related to bad firmware in relation to a heatsink, and others attribute it to sensor that measure heat that are positioned incorrectly. I think a firmware patch could fix a firmware issue, but I don't think it could move some wires around. Has the patch worked for you?
If you have a version older than Mac OS X 10.4.7 on your MacBook you will need to first upgrade your OS to the latest version before installing the update to fix the shutdown problem.
ShutDown Fix [Apple.com]
Apple, MacBook, macbook shutdown