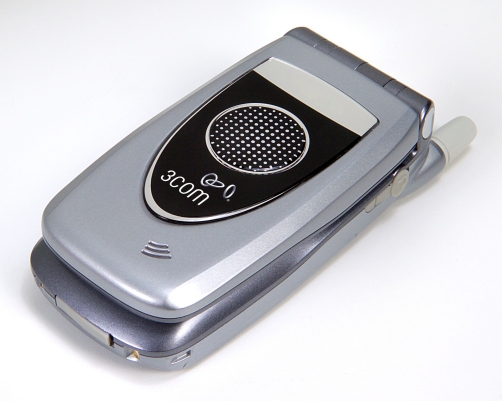 3Com has recently released an addition to the cordless VoIP phone market directed at business customers who want to be able to roam around the building and not be tied to a cord when using VoIP technology.
The new wireless VoIP phone utilizes Session Initiation Protocol (SIP) so it will work with most standard networking equipment and wireless LAN's just as your wireless PC connection would.
The technology of the phone allows people to transfer calls to other employees with a VoIP phone, reach a central administrative number, retrieve your voicemail and even read email over the phone. The advantage of this along with other wireless VoIP solutions is that you can take advantage of the lower rates of using VoIP services and still have the convenience of a wireless phone. It does however require you to be within range of the WiFi like a normal home wireless phone would be, and does not provide the range of mobile phone would.
Releasing with a common clamshell style phone, the 3Com 3108 will use a protected access and encryption and is expected to be available for $415 USD.
Press Release [3Com]