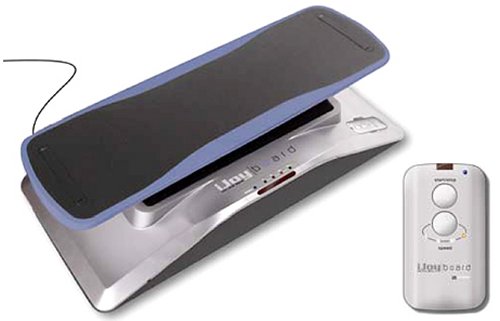 The iJoy board is a balance training gadget that you can use to simulate surfing, skate boarding or snow boarding inside your own living room.
The iJoy Board has a non-slip platform that you stand on and an infrared remote that allows you to control turning it on and the speed setting. Adjust it between 3 different speeds and practice maintaining your balance while it tips different directions to simulate different board sports.
The iJoy is about 30″ long, 10″ high and 14 " wide, weighs just under 50 pounds and runs on electricity from a standard wall outlet.
Current suggested retail is just under $450 USD.
iJoy Board [InterHealth]