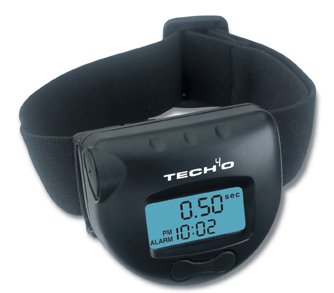 Have you ever wondered just how out of control crazy you went with the last jump, or just how much hang time your buddy actually had when he took a huge jump going to fast when no one was looking?
Enter Silva "air time pod" to put these stories into some measurable reality via gadgetry. This gadget designed for use when skiing or snowboarding can actually measure your air time or "hang time" when worn while making the jump.
It shows the date, your hang time and the temperature when you did it. The air time pod from Silva will show your last 15 jumps' air time, and some additional stats including air time by day, total combined air time for the year, temp, time, date and has an alarm.
This is one of a few items that Silva has come out with this year in their Tech40 line of products. Other products can be worn as well and measure speed, distance, altitude, barometric pressure, temperature and total descent and ascent. The other products in the new Silva line are called the Ski Speedometer, Ultra Ski Speedometer and Alti Ski watch.
Press Release [WriterBaseCamp]