Amazon launched its movie and TV download service earlier this month. The new service is called Amazon Unbox and will allow users to discover thousands of movies and TV shows in the Amazon Unbox video store.
The system works by installing the Amazon Unbox video player on your PC. Once the player is installed you can download the titles of your choice and watch the videos on your PC, portable device, or TV (through an s-video connection).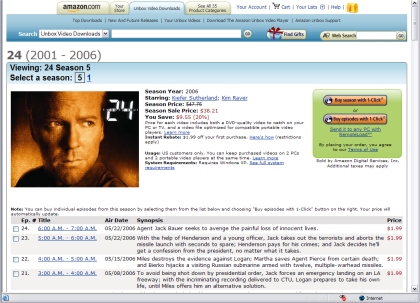 One hour of programming is roughly equal to 1GB of disk space. The common file sizes include: 30-minute TV episode=600MB, 1-hour TV episode=1.2GB, 2-hour movie=2.4GB. The Amazon Unbox player does allow you to watch the video while it is still downloading.
The price for downloading a movie is roughly the same as buying the DVD directly from Amazon. Movies can …