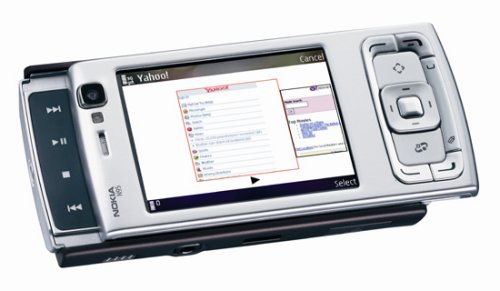 Here we go. I like to see a little innovation with some different designs in phones. The clam shell is overdone and the slide is so last month.
Nokia has come out with a new multimedia-centric mobile phone called the N95. This phone, although not real large, is not following the slim down trend of many of the other new phones. So what's the innovation of this phone, you say? It's the slide. Not only does the Nokia N95 slide open to expose a keypad for dialing, but it slided the opposite direction as well to expose multimedia keys on the other side. Finally a phone that goes both ways. Who would have thought?
Some other key points that makes this phone site large above the rest is it's 5 megapixel camera, built in WiFi and integrated GPS with built in Map software with over 100 countries. It has 150 MB of memory built in, but you can add more with the Micro SD slot. For connectivity, aside from the WiFi and GPS, the N95 has 3G and HSDPA and support for WLAN, EDGE and WCDMA networks.
You can get most likely get yourself an N95 from Nokia in the beginning of 2007 or maybe sooner if you know somebody.
N95 Press Release [Nokia]