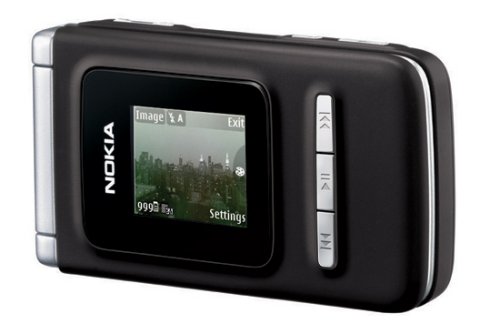 As the smallest of the new "multimedia computers" that have been announced recently by Nokia, the N75 mobile phone does not lack in it's multimedia features. The N75 has a clam shell design with a pretty slick multimedia interface and screen that is viewable and runs when the device is closed, which makes it real handy to navigate music, pictures and video without having to even open it up. The 2 megapixel camera on the Nokia N75 mobile phone has a dedicated button to allow for quick capture of photos, as well.
The N75 also has a web browser built in to support viewing the original format of web pages and can download rss feeds with a reader to allow for reading news and information right on your phone. You can also stay connected with features for setting up email accounts or SMS and MMS. And of course the wireless connectivity works on 3G (WCDMA 850/1900 MHz), EDGE and GSM (850/900/1800/1900 MHz) networks to make connections super fast.
Did I mention you can dial other people's phones and talk to them through the N75? The press release barely mentioned it, but I think it is still a feature on this device. This is a nicely designed gadget, but aside from the cool feature of being able to view and control multimedia from the cover of the device while it is closed, not much else stands out here.
The Nokia N75 is expected to be released late this year.
Press Release [Nokia]