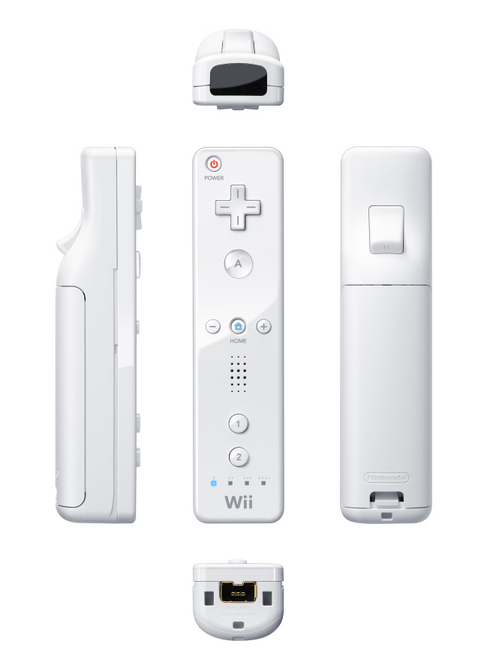 Nintendo is gearing up for the holiday seasons with this new Nintendo Wii (pronounced 'we'). It is expected to be available in the US November 19th (right after Sony's PS3 comes out) and available in Japan in early December.
In this version Nintendo seems to be targeting a little bit younger audience (which is line with it's recent campaign to have Nintendo toys in Happy Meals). It sounds like it's intention is to not compete directly with the PS3 or Xbox, but to less sophisticated gamers.
The controllers will connect through wireless Bluetooth and have a motion sensor along with the common unitive features. There is also a remote "Nunchuk" style remote that works with motion by waving it like a wand.
The Nintendo Wii is going to be a little different in that it is doing more to integrate gaming and the device with the rest of the world by having a number of channels to interact with through the console for multimedia, entertainment and communication. This enables downloading games (and even surprise games while the unit is powered off). The expected channels on the Nintendo Wii include Disc, Mii, Photo's, Forecast for weather, News, Wii Shopping, internet and Wii messageboard.
Source [Aussie-Nintendo]