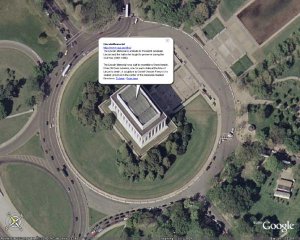 The latest version of Google Earth has been released in beta. This new version adds several new features that will make your Earth searching even more enjoyable.
Some of the key changes include:
A new and simpler user interface.
Textured 3D buildings are supported. This means that features on the building suck as bricks and glass will look more realistic.
The data layers have been reengineered to make it easier to find layers and turn them on and off.
The nav panel at the bottom of the screen is gone which will free up some much-needed real estate.
With Google SketchUp, you can now create your own textured 3D models.
The ability to create and share geographic information with KML.
Google Earth has been released in French, Italian, German, and Spanish.
Improvements to GPS support for Google Earth Plus.
Improvements to the terrain, making peaks and valleys more realistic.
Google Earth [Google]