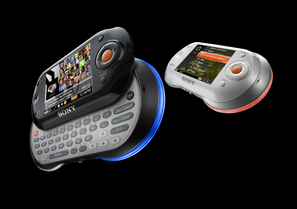 In an attempt to win over the minds and money of generation Y consumers, Sony released its latest gadget, Mylo. The Mylo is a Web browser, messaging program, wireless phone and digital music player all rolled into a single handheld gizmo.
The Mylo works on any Wi-Fi wireless Internet connection allowing you to surf the web wherever you can find an 802.11b hotspot.
The Mylo weighs in at just over 5 ounces and has a bright 2×1.5 inch backlit screen running at 320×240 resolution. Some of the other key features of the Mylo include:
1GB of internal storage for music, photos and MPEG-4 video files. The Mylo also includes a slot to add a Memory Stick.
Surf the web using Mylo's Opera Web browser.
Contact friends using Yahoo Messenger, Google Talk or Skype.
Read your Yahoo, Google, and Microsoft email.
The photo browser can interpret JPEG, PNG and BMP files. The Mylo does not have a built-in camera.
The music player can play MP3, ATRAC as well as Windows Media Audio files.
The Mylo has a basic text editor that can be used to take basic notes or make lists.
The lithium-ion battery provides 3.5 hours of Internet call time and about 8 hours of video and up to 45 hours of music playback.
The Mylo contains built-in Skype software. Sign up for a free account and you can call other Skype members. An extra fee will get you a SkypeIn number which allows anyone can call you using a traditional phone number.
You can connect wirelessly with other Mylo owners to trade messages or stream MP3s.
Mylo, which is short for "my life online", retails at $350.
Sony Mylo [Sony]