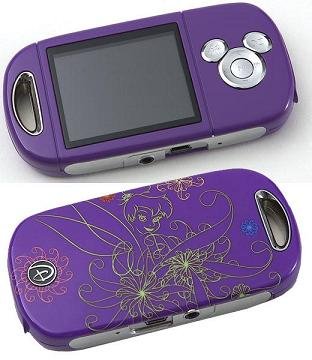 Disney has added a digital movie player to the mix of things available for the upcoming holidays. The Disney Mix Max Movie Player comes in three styles – Tinkerbell, Forever Princess and the recently popular Cheetah Girls.
Disney is also planning on updating the Mix Stix player and adding new music, along with introducing the Mix Micro music player with a smaller memory capacity and price.
You can buy only Disney movies for the Disney Mix Max, from Disney. So, looks like they have it covered.
You can get this Cheetalicious player and the other styles for $100 USD, and view the movies on a 2.2 inch screen. Movies will run for about $20 USD each, and initial titles include:
High School Musical
Confessions of a Teenage Drama Queen
Cheetah Girls
Lizzie McGuire
Cadet Kelly
Ella Enchanted
Source [Reuters]