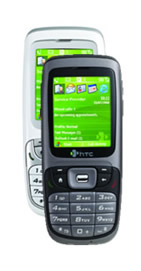 The HTC S310 SmartPhone from HTC is one of the 4 newest cool gadget devices that they have released recently.
This one isn't quit as featured as it's sibling HTC devices but does feature the sought after Quad-Band wireless access. It has a standard keypad to allow one-hand access, but not quite as friendly for typing emails as the qwerty type.
Like the other 3 devices it is being released with, the HTC S310 runs on Windows Mobile 5.0 and allows you to manage contacts and emails. It also has Bluetooth wireless connection and a 1.3 megapixel camera. It has a mini SD card slot for expanded memory to transfer your pictures or music, and the Bluetooth has wirelss stereo for playing the music.
If you are looking for a smart device that doesn't have all the beef in size and price of a PDA phone, but still would like to surf the net and get your emails on the go, this device is right up your alley.