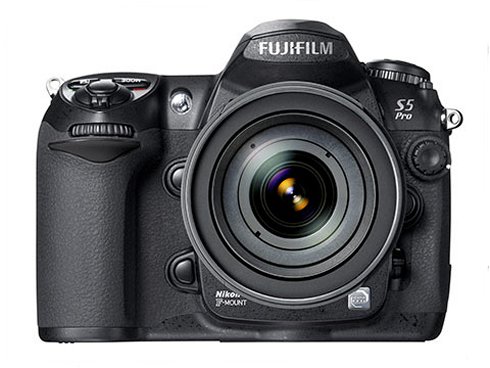 FujiFilm has announced the development of their new "workhorse" camera to be released in 2007. The FujiFilm FinePix S5 Pro will be released with a host of new features and upgrades from the previous S3 version.
A few of the larger improvements to this line of FinePix cameras include:
Real Photo Technology Pro (a combination of Super CCD SR Pro and RP Processor Pro).
Six preset ranges between 100% and 400%.
Dual save mode to allow pictures to be save as jpeg and RAW simultaneously.
Mac and PC Support.
Shutter speed from 30 seconds to 1/8000 seconds.
2.5 inch LCD screen with 235,000 pixels.
Unique Face Detection Technology.
LAN and WiFi accessories.
There are many more existing features and features that will be added to the FujiFilm FinePix S5 Pro that truly makes this a nice addition to the FujiFilm professional line of cameras.
FujiFilm S5 [Digital Photography Preview]